Old: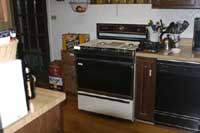 New: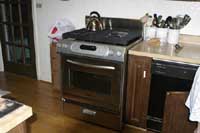 After about a half-dozen or so years, we finally got a new stove for the kitchen. Goodbye 1950s, hello 21st Century.
Looks good; works well. Whatever.
The old one was a Caloric (sounds like a dietary supplement, doesn't it?); the new one is a KitchenAid, of dishwasher fame.
Again, whatever. If goodness or badness ensues, you know I'll report on whatever.