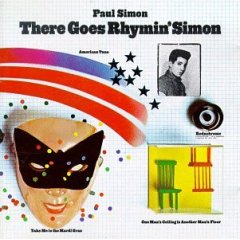 I've always liked Paul Simon (and Garfunkel); I'm (barely) too young to have appreciated them when they first came out, but I heard – but didn't fully understand – the music when it first came out. Took a few years to understand it; but Simon & Garfunkel songs were part of my youth.
But I have a bunch of S&G; CDs, as well as Simon's solo efforts.
Understand that Simon was the writer; Garfunkel was the singer. No ding on either, but just the facts ma'am…
There are a lot of votes for best Paul Simon song – I'd guess including "Bridge Over Trouble Waters," "Sounds of Silence" and "Mrs. Robinson" (maybe the solo "Graceland"), but my vote goes elsewhere.
The Paul Simon tune I like best is from his second solo album: "American Tune."
Just resonates for me, both the lyrics and the music. Haunting.
I play this often.
His BEST song? I dunno. My personal favorite, however.
And I dreamed I was dying, I dreamed that my soul rose unexpectedly
And looking back down at me, smiled reassuringly
And I dreamed I was flying, and high up above my eyes could clearly see
The statue of liberty, sailing away to sea, and I dreamed I was flying