Hey, I don't know what I'm running for, but with the backing of Bogies, how can I lose?
I saw this sign a week or two ago; finally grabbed my camera and fired off a few shots on the way to work this morning. It's a restaurant near us in Mount Prospect, IL; I've never been, but I pass it every morning on the way to work.
Vote 4 Lee! Woo-hoo!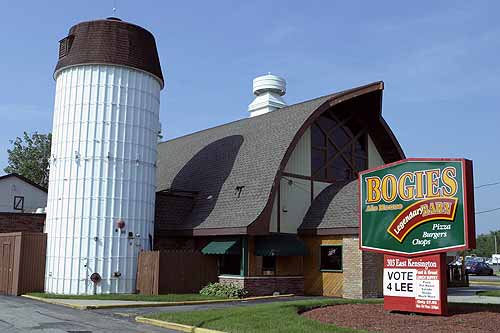 Update: "Vote 4 Lee" was for Lee DeWyze, who was on – and tonight won – the 2010 American Idol contest. DeWyze is from Mount Prospect (where I currently live); so – sadly (but understandably) – they are not voting for me. Was fun while it lasted…