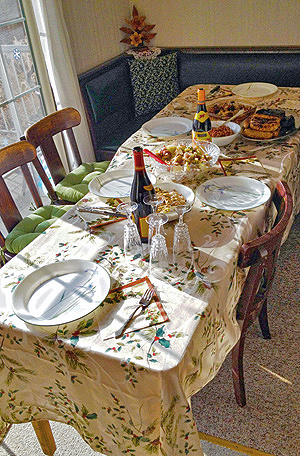 In Valpo for the holiday weekend, Day Two of the "Eat Feast" was getting underway on Christmas Day.
In the pic: Had the brats, sausage and sauerkraut, stuffing, potatoes, beans and so on.
Yet – still to come – steak, beer can chicken, turkey, mashed potatoes, rolls and so on.
A day later, I'm still full. Yowzaa!
Good company, good fun. Actually, good weather – sunny and somewhat warm (40ish). Kids might not like it (they can't try out the new skates/sleds), but just fine by me!