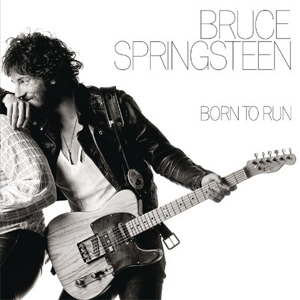 I recently ran across an article that Rolling Stone has on their web site, 100 Greatest Bruce Springsteen Songs of All Time. Yeah, it was posted more than a year ago, but hey – lists are fun.
Looking over the magazine's list, I realize that I pretty much find that Springsteen lost his touch – for me – after The River. And in reality, whenever I play a Springsteen song, it'll be from Nebraska or before.
This is probably due to my age – I was in high school when Born to Run came out, catapulting the singer into the limelight (and onto simultaneous cover stories on Time and Newsweek). I saw Springsteen in concert in 1988 1978, when he and the E-Street Band were touring to promote Darkness on the Edge of Town. Best concert I've ever gone to. Had eight row center seats, and this was when Springsteen was still wading into the crowd. He stood on the seats right in from of me, and I was one of the many that help keep him propped up while he continued to sing. Amazing moment.
So I'm biased toward his early work (it didn't help that my college had a slew of New Jersey and Long Island students, who would play Springsteen over and over and over…).
And – to be fair – I'm not as familiar with his more recent work. So there's that.
But make no mistake: Springsteen is in my Top 10 favorites when it comes to modern rock.
But this list got me to thinking: What would be my Top 10 Springsteen songs?
Here we go, in no particular order, unless noted:
Born to Run: The Boss's best song on his best album.
Badlands: Doesn't get much better; this is my #2 song – great music, great lyrics:


Poor man wanna be rich,
Rich man wanna be king,
And a king ain't satisfied,
'til he rules everything

Candy's Room: Rolling Stone has this at 45 – no way it's that low. This is an exhilarating, crushingly depressing song with killer guitar work. It's raw, ironic, and ultimately delusional:


She has fancy clothes and diamond rings,
She has men who give her anything she wants, but they dont see,
That what she wants is me

She's the One: "She's the One" is to Born to Run what "Candy's Room" is to Darkness on the Edge of Town. Again, just a powerhouse of a song, starts off slow with just guitar strumming yet quickly accelerates:


But there's this angel in her eyes
That tells such desperate lies
And all you want to do is believe her
And tonight you'll try
Just one more time
To leave it all behind
And to break on through

Thunder Road: Opening track on Born to Run – instead of the title track – it set the tone for the entire album. From fresh-faced childhood quickly turning into moving forward with the velocity of some speeding vehicle ("It's town full of losers/And I'm pulling out of here to win"). It's a mad rush to get … somewhere. Somewhere different, somewhere where things will somehow be better for people like me.
Meeting Across the River/Jungleland: Sorry, these two songs – which close out the near-perfect Born to Run, are really one song. Two sides of the same song, maybe one on each side of the river? And the ending sax solo at the end of of Jungleland/the album? For the ages.
Highway Patrolman: Just a quiet piece of perfection on the long-underrated Nebraska album. A tale of two brothers – one who becomes a cop, the other a no-good, told from the point of view of the cop. And the irony of the "good brother" always helping the bad one – because "Man turns his back on his family well he just ain't no good" – well, he's the bad brother's enabler. Johnny Cash does an incredible cover of this song; can't quite say which version I prefer.
Blinded by the Light: Yes, the poppiest (it that a word?) of the bunch, and most folks will swear it's not a Springsteen song, but Manfred Mann's (they took it to No. 1). Still, great hook and crazy – especially for Springsteen – almost stream-of-consciousness nonsense lyrics. Yet how can you argue against the tour-de-force of the following denouncement of common sense, powerfully delivered: "Mama always told me not to look into the sights of the sun/Oh, but Mama, that's where the fun is" You can't.
4th of July, Asbury Park (Sandy): Not the greatest of Springsteen songs, but noteable for its quiet, almost soulful sound – which is unusual for early Springsteen (later, in Nebraska and The River he returns to this sound). And, I dunno, it's just so Jersey sounding – and this is coming from someone who has not done the Jersey shore/boardwalk scene.
Racing in the Streets: In both subject matter and message, this could almost be on Born to Run (it's a middle track on Darkness on the Edge of Town). However, it bookends the album's lead track – "Badlands" ("Poor man wants to be rich…") with a different message, one of hope lost:


Some guys they just give up living
And start dying little by little, piece by piece,
Some guys come home from work and wash up,
And go racin' in the street.

It isn't much, but it's all that they have to hang onto. It echoes Thoreau's observation that "The mass of men lead lives of quiet desperation. What is called resignation is confirmed desperation." This is a very moving, depressing – yet realistic – depiction of many people's lot in life. Or, at least, how they perceive their lives.
Who missed the cut? Here are a few more favorites:
Darkness on the Edge of Town: This is a good closure song for the album of the same name, but it's not as strong a song as "Racing in the Streets," even though the over-arching tone and subject are very similar.
Rosalita (Come Out Tonight): Again – more pop than rock. But it's a fun song, and seeing it live was killer. It was a crowd favorite (people kept calling for it when I saw Springsteen live), and when the band played it, they didn't leave any stop un-pulled.
Nebraska: From the album of the same name, the chilling tale of the Starkweather killings. It closes with the ominous lines:


They wanted to know why I did what I did
Well sir I guess there's just a meanness in this world.

At this point, you know Nebraska is not going to be a feel-good album. It's going to be dark.

Because the Night: This isn't an exceptional song, but it exists so co-writer Patti Smith's version can just make you weak in the knees. 'Nuf said.
Of couse, there are many others (and I'm sure I missed some favorites), but that's all I gots right now. Time to spin some Springsteen…