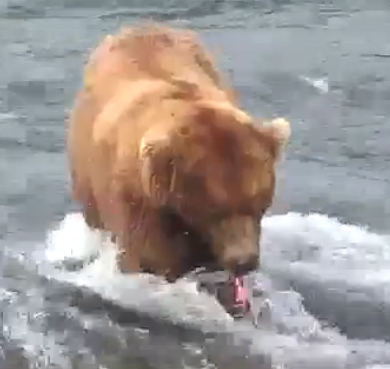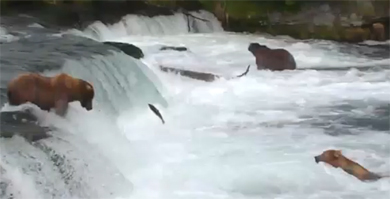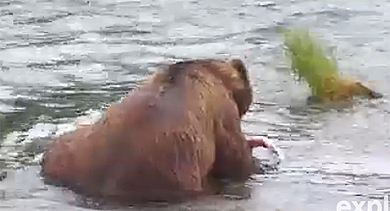 Brown bears hunting salmon in Alaska.
Live.
I can watch the bears catching salmon in an Alaskan river from my couch.
Thank you intertubes!
I didn't realize that brown bears are bigger than grizzly bears – I thought the latter were the big guys. Nope.
I learned something today.
And had fun with the web cam. Awesome.