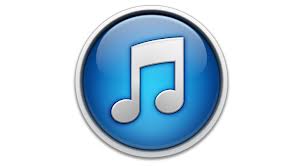 OK, the new iTunes came out yesterday, and – like just about everyone in the world – I downloaded and installed same.
After only a night and (part of) today, I can say this: Hey, it doesn't suck!
I've long been a believer that iTunes has gotten bloated and begun its decline into sluggishness. It's trying to be too many things to too many audiences: playing music, accessing iTunes store, synching iPhone or iPad and so on. This is a common refrain even among the Apple faithful, so don't take this comment with a grain of salt.
I consider iTunes Apple's to be the Mac company's equivalent of Microsoft Outlook – a pig of a program that used to be so useful. (Side note: I bought a new computer – Windoze – about six months ago. I still haven't set up any of the Office programs I purchased [the full boat], including Outlook. I've yet to miss any of these.)
Yet iTunes still works – and the new version is a better version of iTunes, unlike Outlook 2010, which is — to me — a steaming pile of crap compared to Outlook 2007.
Yet, at bottom, iTunes stills needs a total overhaul, but at least Apple appears to making an effort to release a better version of a troubled program, as compared to Microsoft: The geniuses at Redmond keep piling features/confusion on with each new release of Outlook.
That's why I'm a little skeptical of articles like Farhad Manjoo's Slate.com article titled (cleverly) Won't Someone Take iTunes Out Back and Shoot It? Sure, he makes the same points I've made above, but without the grudging acknowledgement that this new iTunes is an improvement over the last. Yes, iTunes needs to die (but be replaced…how?), but it's not in the cards to kill it right now.
I think that once the whole touch vs. desktop dust settles, there will be a more compelling reason to build a new codebase for iTunes (or two/three apps) that can be leveraged by all computing devices. Until that time, I don't see a radical change in iTunes.
Update: I forgot to mention: What did iTunes cost you? Yeah, it's free (yes, a revenue driver, but still).