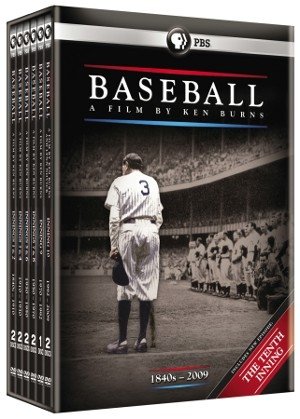 Long story short – Romy and I were talking on Friday (6/26) about the Ken Burns' series "Baseball."
We had watched it; she suggested I buy it….
Later in the evening she looked it up on Amazon, and, yeah, I should purchase it. (Less than $40; but surprised that it was 4:3 [pic format]. It was initially released in 1996…OK…).
OK – I'm an Amazon Prime member (free two-day shipping on most stuff). Whatever.
So, ordered something late Friday, expect it on Tuesday (two biz days).
But when I placed the order late Friday (6/26) (~ 9:45pm), it promised a Sunday (6/28) delivery!
Yikes.
Turned out to be true – ordered the DVD Friday night at approximately 9:45pm; the delivery came on Sunday at about 11:45am.
38 hours. Delivered on Sunday (by USPS). DVD originated from just northwest of Indianapolis. Imagine how much faster it will be when the Amazon Fulfillment Centers in Kenosha, WI (about 50 miles from home, as opposed to Indy shipment, approx. 200 miles away).
Weird new world – I didn't ask for Sunday delivery (and never expected it), it just came with Prime, I guess.
Just a note about what I'm seeing…