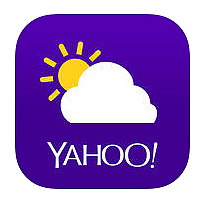 Had my first iPad (Air, first generation) bork today.
For whatever reason, the Yahoo! weather app kept crashing (my weather app of choice, along with Dark Sky).
I – and this is rare – did the normal Windoze solution: Reboot!
Didn't work – launching the Yahoo! weather kept crashing upon load.
So…do the other Windoze solution.
Delete.
Reinstall.
This worked.
Not thriled (obviously), but this was the first time this happened.
Previously (years ago), Chrome browser would just flake out on my iPhone (4s); hasn't happened for years. (NOTE: Due to App Store updates.)
Crossing fingers, yet – at the same time – saying this "bork" is rare on a four or so year old iPad.